Essen & Rüsselsheim gigs postponed again – new dates for late 2021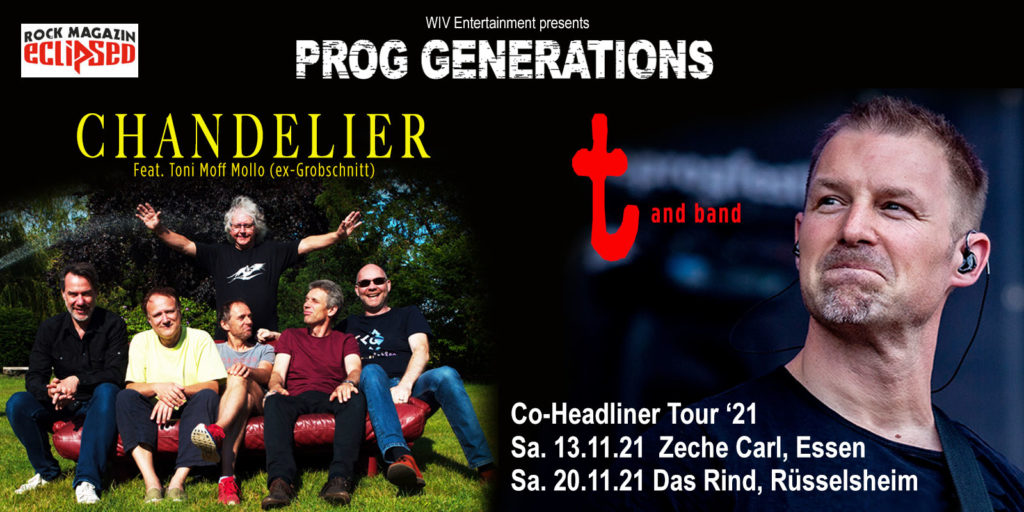 Unfortunately, due to the ongoing Corona situation we are not able to play the Prog Generation double bill concerts with t at Zeche Carl Essen and Das Rind in Rüsselsheim this fall. We do have however a new – and hopefully 'safe' – date: Sat. Nov. 13th, 2021 for Essen and Sat. Nov. 20th, 2021 for Das Rind ! Tickets will be valid for that date or can be returned to where they have originally been bought.
Reichenbach May date cancelled, but Art Rock Festival in September confirmed!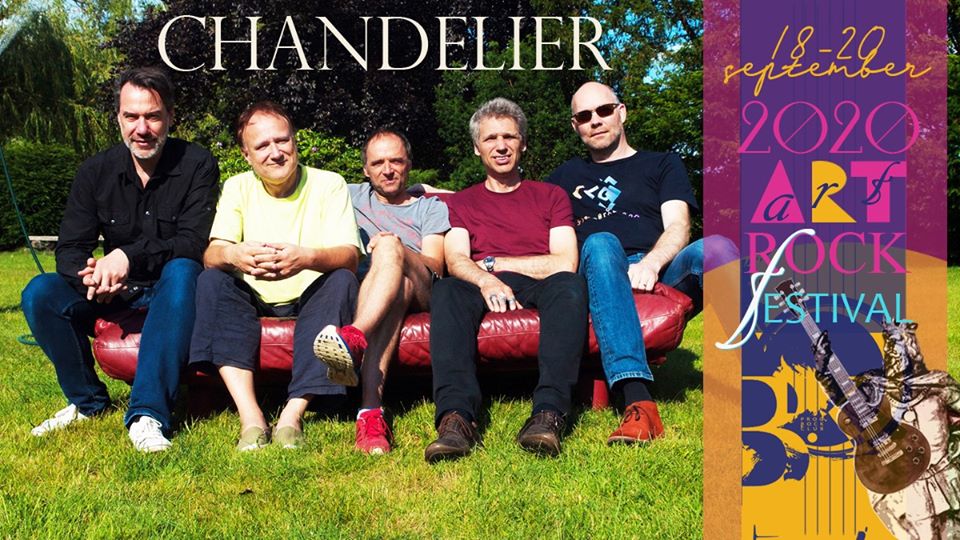 Good & bad news: while our joined concert with Stern-Combo Meissen on May 9th has been cancelled due to the ongoing Corona situation, we are excited to announce our participation at this year´s Artrock – Festival Reichenbach. We will be playing on saturday Sept. 19th from 7 – 8.20 pm.
Out now: Live at Loreley CD/DVD
Not the greatest time to promote something as banal, but anyway, here we go: Live at Loreley, our CD/DVD package featuring last year's comeback gig at the Night of the Progs is finally out! It's the complete concert – produced by Armin Riemer, video footage edited by Udo Lang and with artwork courtesy by Frank Grabowski. The little beauty is available at JustforKicks and Empire Music. More infos here
Cancelled by Corona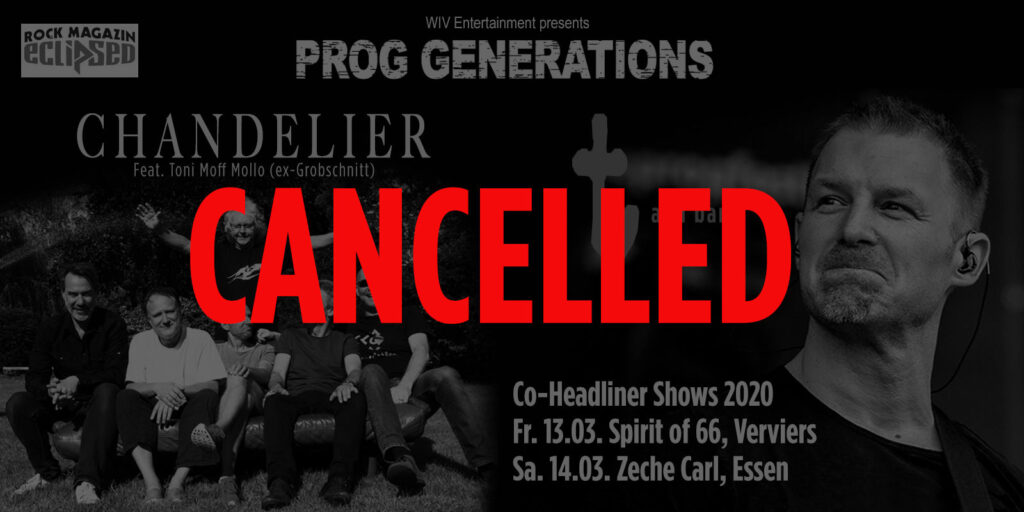 We are extremely disappointed but we have to cancel our upcoming shows in Verviers and Essen. The corona crisis has gotten to a point where playing seemed like the worst of various bad options. The one good news is that we got a new date for the Essen gig and we hope to see you all there and then: friday Sept. 11th! Tickets for Verviers will can be returned for refund where they have been bought. Tickets for Essen will be valid for the September 11th date but can also be returned for refund at the place where they were originally bought. We are really sorry for any inconvinience we cause you, but public health has to be the priority here.
More live dates…
We are excited to add two more dates to our gig list: On May 9th we will join art rock pioneers Stern Combo Meissen for a double feature at the beautiful Neuberinhaus in Reichenbach. Further information and tickets are available here.
On October 16th we will again team up with t aka Thomas Thielen and band for a show at the cozy Rüsselsheim club Das Rind. Tickets for this and the other two Prog Generations shows are available here
Oops, we'll do it again…
We are very proud and excited to get together with the rather fantastic Thomas Thielen aka 't' for a couple of exclusive shows that promise to be, well… rather fantastic! On friday March 13th we'll be playing at the Spirit of '66 in Verviers (B), on saturday March 14th at the Zeche Carl in Essen (D). Tickets for both shows are now available here: https://www.wiv-ticket-shop.com/en/chandelier-and-t/
Vinyl, Baby!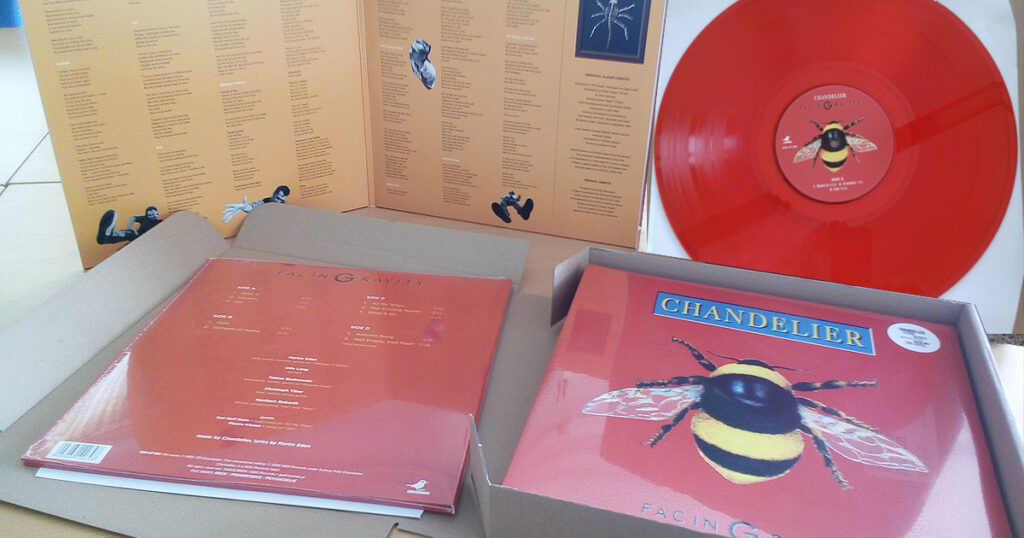 Our label Chicadisc/Gad Records was so kind to press a limited vinyl edition of Facing Gravity. These 2 LP sets feature the vinyl bonus track Half Empty Half Fool ('93 studio version) and come either with black or red vinyl. Make sure to get your hands on one soon, as they are limited to 200 sets for each color.
Thank you, Loreley!!!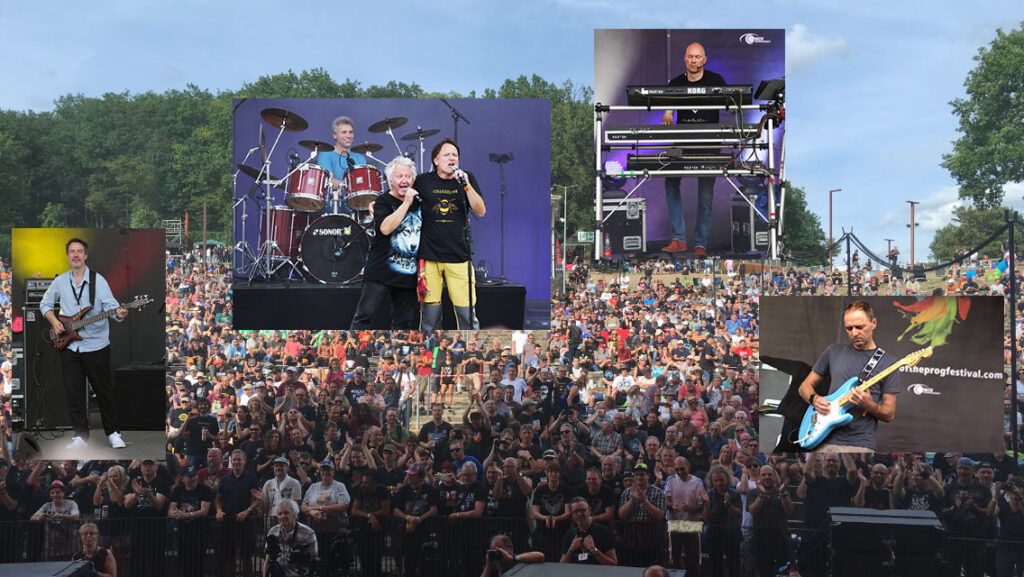 We had an incredible time at this year's Night of the Prog Festival and would like to thank everyone involved in making this such a wonderful experience for us! The promotor WiV Entertainment, the crew, the other bands, Toni Moff Mollo, our friends who actually got us there (you know who you are)… and of course the 3'000 enthusiastic people who cheered and smiled at us throughout some of the most exciting 90 minutes of our lives. You can read some reviews (in German) here at Jazzandrock, at betreutesproggen.de or whiskey-soda.de – and in the current print issues of Eclipsed and Koid9 (french). The setlist is available here.
TIMECODE reissue out as 2CD set with bonus rarities disc LOST & FOUND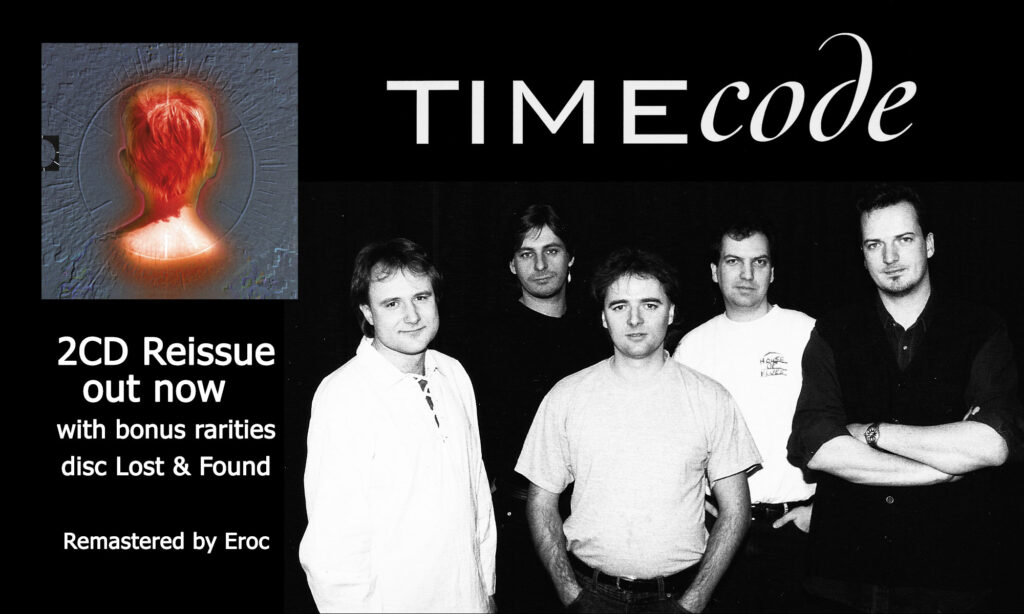 Our third and – as it turned out – last CD TIMECODE has finally been reissued. Originally released in May 1997 on Inside Out Music, TIMECODE saw drummer Tom Jarzina and bass player Stephan Scholz join Martin Eden, Udo Lang and Tobias Budnowski for a 73 minutes long prog tour de force. As with the reissues of PURE and FACING GRAVITY, this new edition of TIMECODE has been wonderfully remastered by Eroc and comes with a new booklet featuring liner notes and period pictures. The bonus CD LOST & FOUND features 77 min. of mostly unreleased music from 1986 to 2018, including demo versions and acoustic performances, rehearsal recordings and three songs newly recorded in 2018!
CHANDELIER confirmed for the Night Of The Prog Festival 2019!
What better occasion for our little band to reunite for one night than at the famous Night Of The Prog Festival on the Loreley. We are thrilled and slightly shocked that it's actually happening… and we have a lot of rehearsal weekends booked to re-learn what we think are your favourite tracks from our three albums.
OUT NOW! (… and the critics love 'em)
October 2018 saw the re-releases of two clasic Chandelier albums: Pure (1990) and Facing Gravity (1992). Read the first reviews here!
Remastered by Eroc, augmented with full length bonus CDs and new booklets – these are the definite editions of two albums that marked the German progressive rock scene of the 1990s. > More infos regarding the remastered edition of Pure > More infos regarding the remastered edition of Facing Gravity
Here are some online reviews: The Dutch Progressive Rock Pages wrote in-depth analysis of both albums plus an interview and call the Facing Gravity reissue "a heart-warming, miraculously fulfilling re-release". French webzine Clair & Obscur writes "If you like Fugazi (Marillion), Nomzamo (IQ) or The Jewel (Pendragon), do not hesitate: Facing Gravity will be your favourite album in 2019 and beyond!" Betreutes Proggen webzine calls the reissues "exemplary" in two in-depth reviews for Pure and Facing Gravity and features a lenghty interview with Udo Lang and Christoph Tiber. More flattering feedback came from Empire Magazine, BabyblaueSeiten and of course Eclipsed Magazine, who had the kindness to place the Facing Gravity reissue in their Top Ten list for 2018 boxsets & reissues.
Buy Pure at Amazon, at JPC or at Original Product Buy Facing Gravity at Amazon, at JPC or at Original Product
Timecode, the band's third and final CD will be re-issued in April 2019. It will come with the full length bonus CD Lost & Found featuring rarities, demo and acoustic versions plus a couple of brand new recordings produced in 2018.