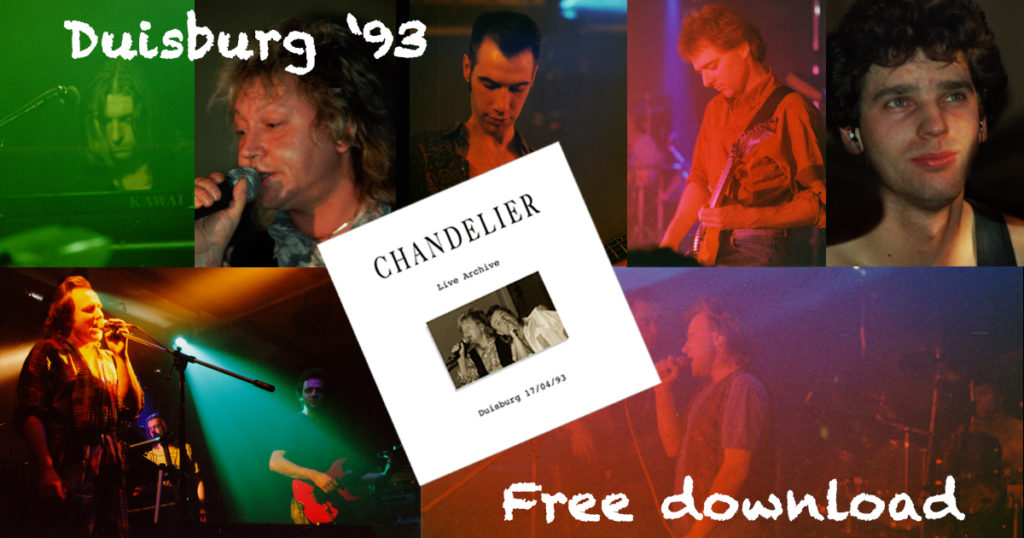 Here is a complete soundboard recording from the 1. Sophisticated Rock Festival, organized by the fanzine of the same name in April 1993.
This was by no means a perfect concert – actually it is full of bum notes, missed cues and false starts – but it's a nice sounding recording of a fun night with a great audience. The complete setlist can be found here.
The Duisburg gig was actually the first time Toni Moff Mollo joined us on stage to sing All My Ways, so we seized the opportunity to play his signature Grobschnitt song Wie der Wind. Another premiere was Half Empty Half Fool (the first part anyway) and a rather raucous version of ABBA's SOS (with Martin wearing a pink feather boa if memory serves right).
Source is the original 2 track digital audio tape, the live mix by René Förster, post-production and mastering courtesy of Armin Riemer.
For lossless (Wave) download: File 1 File 2 File 3 File 4 File 5 File 6
For MP3 download: Part 1 Part 2
For the artwork click here